Resonance Repatterning
|
About RR
|
FAQ's
|
Applied Kinesiology
|
Radio Interview
Resonance Repatterning® (RR) formerly known as Holographic Repatterning® is a process that unlocks the beliefs, fears, behaviours and negative emotions that create limitations in our life. Much of what holds us back comes from subconscious patterns (unconscious patterns), or programming, that took place early in life. These unconscious patterns create static or interference that prevents us from having the happiness, abundance, and fulfilment in work, love and health that we desire. These patterns are not always part of our conscious awareness yet have a major impact on our life. Repatterning works by bringing the unconscious patterns into our awareness, so they can be flat-lined by changing the frequencies we resonate with at subatomic particle level, cellular level.
This process clears these patterns, so that we naturally move towards a state of greater alignment, balance, harmony, and vitality, with our intentions---what we call coherence. To help create coherence, we create a holographic "map" of the patterns to be cleared--with the client's input and the use of muscle checking or applied kinesiology. More fully described below.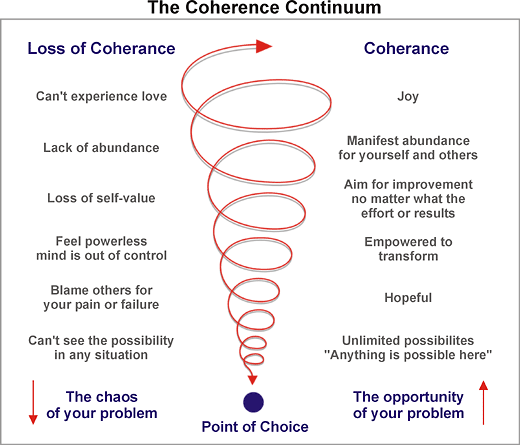 All of our negative thoughts, feelings, difficult life experiences and relationships are the result of non-coherent frequency patterns. Resonance Repatterning™ enables us to identify and transform these energy constrictions and unconscious patterns that underlie any problems we may be experiencing in our life: pain, sickness, and unworkable relationships. This dynamic system emphasizes a holistic approach to health. As a result, healing takes place on all levels - physical, emotional, mental and spiritual.
Resonance Repatterning provides a platform for alternative health care, Holistic health and medicine, Integrative healing practices for alternative health practitioners.
Articles by Michael Fisher
Transforming the Inner Child with Resonance Repatterning -
Click here
Feelings: The Essential Essence of who we are -
Click here
Divine Nostalgia -
Click here
Radio Interviews with Michael Fisher
June, 2009 -
Click here
April, 2008 -
Click here
View the
Resonance Repatterning Website
The trademarks Resonance Repatterning™ and Holographic Repatterning® are used under license from the Resonance Repatterning Institute LLC.